MarksNelson has launched its first proprietary product, MN Navigator. The subscription-based data analytics solution gives small and mid-sized companies access to internal and industry data in formats that help them spot trends and business opportunities.
The Kansas City-based accounting firm created the product in response to a gap in the marketplace, where performance analytics software available to larger organizations tends to be cost prohibitive for smaller companies. The solution is structured in four levels – bronze, silver, gold, and platinum – that offer different frequencies and depth of data reporting. Smaller companies can enter the business intelligence arena at the lower levels and grow over time.
MN Navigator pulls together data that may be siloed within disparate internal systems, providing additional insights that will enhance decision making and measurably improve performance.
"MarksNelson's clients have a wide range of sophistication, complexity, and size. All have a need to use data more dynamically, but not all have had that opportunity," said MarksNelson partner Brandi DiGiorgio. "MN Navigator affordably fills that niche, going beyond static data and providing visuals that illustrate a company's data and clarify the path toward better business management. The product can specifically target areas where businesses struggle or have a hard time getting actionable information."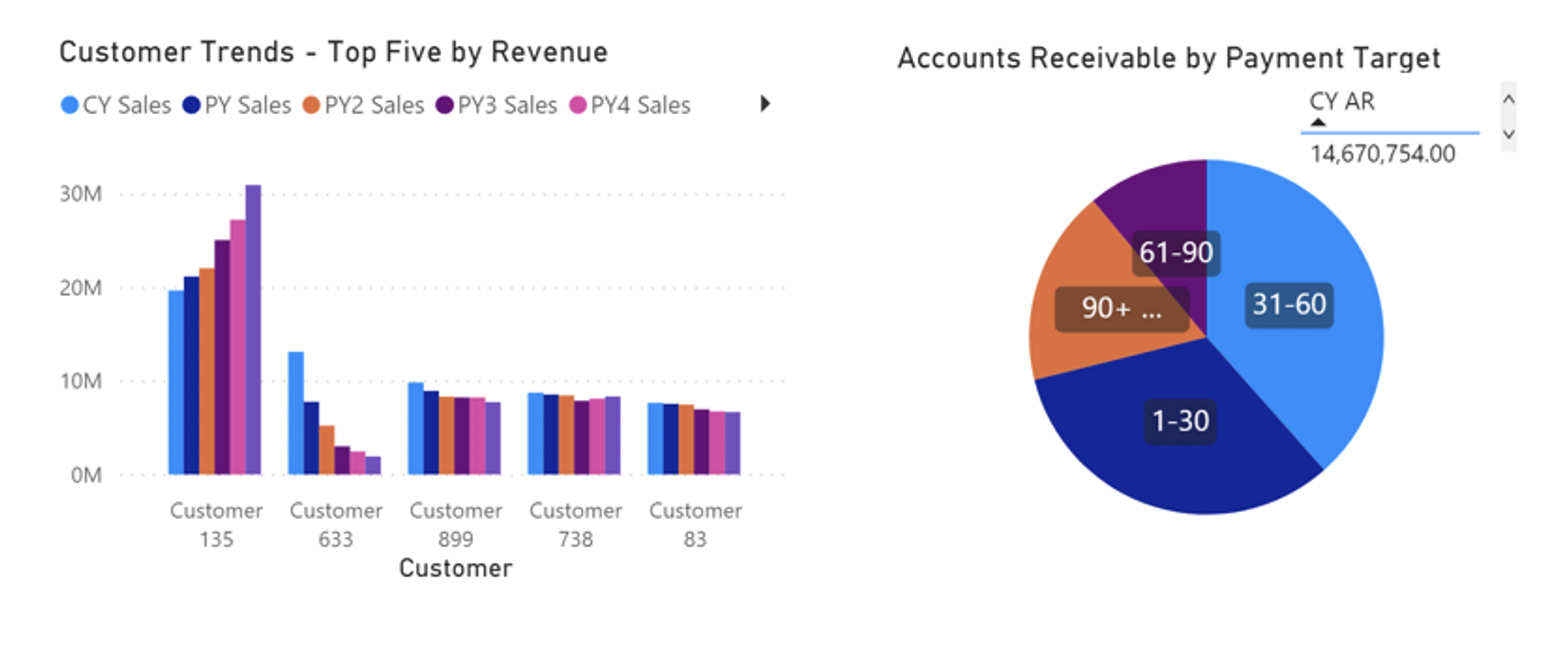 MarksNelson supplements MN Navigator's data reporting by consulting with subscribers to help them understand what the results mean and how they can be applied to better business decision making. Together, the product and MarksNelson's consultants serve as a compass that guides companies to success.
"All businesses, regardless of industry, have business questions they want to evaluate before making the next strategic or tactical move," DiGiorgio said. "MN Navigator gives them validation and insights needed to answer key questions, such as how to optimize profitability, evaluate staffing model challenges, identify which customers or products are most profitable, or understand what top salespeople are doing so those successes can be replicated across a sales team."
MN Navigator's gold and platinum levels combine information from multiple sources, including company and comparative industry data, into a powerful visual tool that pinpoints trends and patterns. The platinum level is a best-in-class business intelligence platform powered by BUCSanalytics. Lower-level data reporting is available for firms that may not yet need the power of the gold and platinum levels but want to sample the insights MN Navigator provides.
Onboarding is as simple as a company identifying a business problem it wants to solve and supplying MarksNelson with related business data. MarksNelson then executes reporting through MN Navigator.