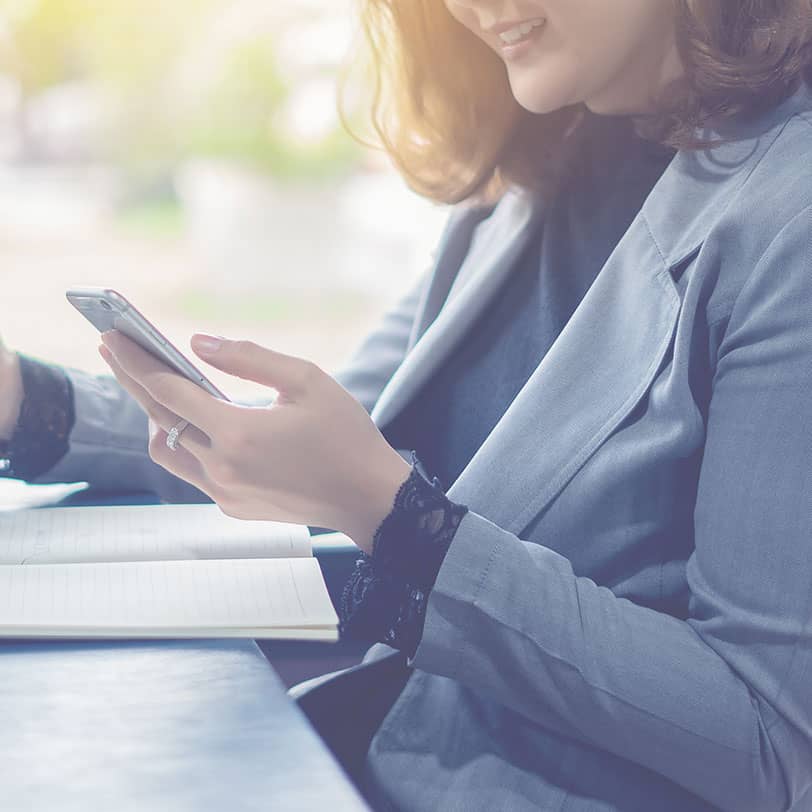 Privacy Policy
This Privacy Policy ("Policy") explains our data practices, defines your privacy options, and describes how we collect, use, and disclose your information.
Together with our Terms of Use, this Policy governs our use of personal information we collect through our website at mnadvisors.com ("Site") and social media platforms such as Facebook, LinkedIn or Twitter. Please read this Policy carefully. By using or accessing Site and any services offered via the Site or other online services provided by MarksNelson LLC, you are agreeing to be bound by this Policy in respect of the information collected about you via the Sites.
For the purposes of this Policy, "personal information" is data which identifies, describes, is associated with, or could be linked to an individual, such as a name, birth date, postal address, email address, telephone number, driver's license, SSN, or government issued identification number, credit card number, or the like.
Personal information does not include anonymous or aggregated data that can no longer be used to identify a specific person, even if combined with other data. Also, many of our clients are businesses, companies, institutions, or other entities rather than individuals. We do not consider business information such as an individual's title, employer, work email, work phone number, or work address to be personal information.
What Information Do We Collect?
Information Collected Directly from You
We may collect personal information directly from you. For example, you may voluntarily provide us with personal information when you interact with us as a current, prospective, or former client, subscribe to receive information from us, send us an email, fill out a form, register for an event, apply for a job, or interact with us on social media.
Information Collected Automatically
We collect some information about you automatically through the use of cookies, log files, UTM links, pixel tags, and other tracking technologies. This information includes but may not be limited to:
Your Internet Protocol address ("IP address") to measure our website traffic and to help provide a more personalized experience.
Information regarding your browser, internet service provider, operating system, and other technical specifications.
Mobile device information, including hardware model, operating system and version, unique device identifiers, and network information.
Information about your navigation to, from, and on our Site, including computer data files such as "cookies," "clear GIFs," and "web beacons." For more information, see the "Cookies and Similar Technologies" section below.
Information Collected From Third Party Sources.
We may obtain information about you from third-party sources, such as Google or Apple, when applicable. This information may be utilized, analyzed, and/or compared with information that MarksNelson LLC has collected from you or that you have submitted to the Site. If MarksNelson LLC obtains information from third-party sources, you agree that your sole legal remedy for any harm associated with that information is against the third-party that provided the information to us, and that you will not assert any cause of action, claim or demand against us other than requesting we delete any erroneous information.
Collecting Information from Children Under the Age of 16
Our Site and social media platforms are not designed for children, and we do not knowingly collect information from any person under the age of 16.
How Do We Use Your Information?
We use your personal information for our legitimate business interests, including but not limited to:
Providing our services to you and responding to your inquiries.
Maintaining and improving the operation, content, and functionality of our Site.
Providing technical or customer support.
Informing you of services, information, products or opportunities that may interest you from MarksNelson LLC, any affiliates, sponsors, or other third-parties.
Personalizing content based on your location and preferences.
Assessing job applicants and making employment decisions.
Complying with our legal obligations or as needed to carry out our obligations under this Privacy Policy, our Terms of Use, or any other agreement or business interest of MarksNelson LLC.
In connection with any possible sale merger or restructuring of all or any part of our business or assets.
Performing functions as otherwise described to you at the time of collection.
How Do We Protect Your Information?
We maintain reasonable and appropriate administrative, physical, and technical safeguards for all user information collected. Unfortunately, no transmission or data storage measure can be assured to be completely secure. While we strive to protect your personal information, by your continued use, you acknowledge and accept that the security, privacy, and integrity of your data cannot always be guaranteed.
With Whom Do We Share Your Information?
We may share your personal information with affiliates and third parties who may help us operate the Site, assist us in providing you with our services, or help us assess your interest or satisfaction. Examples of these third-party services include credit card verification, data tracking, marketing initiatives, employment recruiting, document production, delivery services, and maintaining and improving the Site, social media, or our services. In providing our services, we may disclose personal information to other parties involved in accounting or business matters, including other accounting and business advisory firms, government entities, attorneys, courts, and regulatory bodies.
We may disclose your personal information if we determine that disclosure is reasonably necessary to enforce our Terms and Conditions, this Privacy Policy, or to otherwise protect our business, clients, or users.
We do not sell, rent, or otherwise share information that reasonably identifies you or your organization with unaffiliated entities for their independent use except as expressly described in this Policy or with your prior permission. We will not share your information with third parties to directly market their products to you.
We may share or sell aggregated and anonymized forms of your information incapable of identifying a particular person, with third parties for any lawful purposes.
As Required by Law
We may share your personal information in response to investigations, subpoenas, court orders, law enforcement requests, or legal processes, to establish or exercise our legal rights or defend against legal claims, or as otherwise required by law.
Where Do We Store and Process your Personal Information?
We process data, including personal information, in the United States. We will transfer your personal information outside the United States only with your consent or to perform a contract with you, and consistent with the practices described in this Privacy Policy. The computers on which we maintain your personal information may be located in a jurisdiction whose data protection laws differ from those of your state, province, or country.
Cookies and Similar Technologies
We may use various technologies, including "cookies" to collect information, pursuant to your use of the Site, from your electronic device about your activities using the Site. We may collect and store non-personally identifying information through cookies, and third-parties to profile user activity and preferences. Technical and specification information about your device and settings may be collected when you use the Site. This information may include your Internet Protocol ("IP") address, your browser type, operating system, access time(s), the content of previously accepted "cookies" from us, and the website address that referred you to the Site.
A cookie is data stored on your device that tracks non-personal information about you. When using the Site, we may assign your device one or more cookies that enable us to improve the quality of the Site and to personalize your experience. Cookies allow us to automatically collect information about your activity on the Site, such as the content you access while using the Site, the links you click, and other activity you conduct while using the Site. You may choose to modify your device setting to disable cookies or limit their use. If you choose to disable or limit cookies, or otherwise limit your device permissions to the Site, you may experience diminished performance from the Site and/or may be prevented from using some or all features of the Site. Our cookies generally fall into one of four categories: Essential, Functional, Analytics and Target.
Clear GIFs
Clear GIFs (also called pixel tags or web beacons) are small files embedded in websites that are often used in combination with cookies. These often-transparent images allow us to count users who have visited certain pages, generate statistics about usage, and make the website more intuitive and user friendly. They are not used to access personal information.
Third-Party Websites and Social Networking Sites
Our System may contain links to other websites. These websites may have privacy policies different than our Privacy Policy. You acknowledge and agree that you are solely responsible for your use of those websites and that it is your responsibility to review the applicable terms of use and privacy policies. We are not responsible for those websites' actions or policies.
You may be able to post content to third-party social networking sites (such as Facebook, LinkedIn, Twitter) on which we maintain a presence. We are not responsible for the availability, accuracy, content, products, or services of social networking sites. We will provide information to the social networking site(s), and receive information from them, in accordance with your elections.
Data Retention and Security
We may store your information from the time of initial submission, as well as automated personal information about you.
We take reasonable security measures to protect users' information against unauthorized access, loss, alteration, or destruction. These measures include encryption, intrusion detection, intrusion prevention, anti-malware endpoint protection and industry standard data center security measures to guard against unauthorized access to systems where we store personal information, and the usage of reputable third-party vendors. Despite these reasonable measures, we cannot guarantee our security measures are impenetrable. Therefore, although we take reasonable steps to secure your information, we cannot and do not promise or warrant that your information will always remain secure.
Communications from Us
Unless you opt out of certain communication features, we may use your information to communicate with you, such as through email, newsletters, and phone. You may opt out and/or unsubscribe to communications at any time. See the Opt-Out Provisions and Updating Your Information section below for applicable contact information and directions.
Opt-Out Provisions and Updating Your Information
You may contact MarksNelson LLC to review, update and correct your Personal Information.
Our emails will include a link to opt out from receiving further electronic communications from us. At places on our website where you give us your personal information, you may opt out of receiving those communications. You may also opt out of future electronic communications by contacting us at info@mnadvisors.com.
We may need to verify your identity before providing you with Personal Information or updating it in our system.
Jurisdiction
Any action arising out of the use of this Site will be governed by the laws of the State of Missouri and resolved in the courts of Jackson County, Missouri. Users of this Site expressly consent to exclusive jurisdiction and venue and waive all objections to such venue and jurisdiction.
Your California Privacy Rights
We will not share any personal information about you with other companies if prohibited by applicable California law or to the extent your prior consent to share is required by applicable California law.
If you are a California resident, you have certain rights under California Consumer Privacy Act and other data protection laws, including:
The right to know the sources of your personal information we have collected in the last twelve months, what we use that information for, whether it is being disclosed or sold, and to whom it is being disclosed or sold.
The right to "opt-out" of MarksNelson's sale of your personal information to any third parties.
The right, with some exceptions, to have your personal information deleted from MarksNelson's possession or control.
The right to receive equal service and pricing from MarksNelson even if you exercise any of your privacy rights.
To make such a request, or if you have any questions or concerns about your California privacy rights, our Policy or our use of your personal information, please contact us at info@mnadvisors.com. MarksNelson LLC reserves the right to require you to verify your identity by answering certain questions.
European Privacy Rights
If you are an EU resident, you are afforded certain rights regarding your personal information, including:
The right to be informed about what happens with your personal data (information relating to an identified or identifiable natural person), including how it is collected from you, how it is used, as well as the right to access that personal data, to modify it when it is incomplete or incorrect, and the right to withdraw consent for its use.
The right to access personal data held by organizations about an individual.
The right to rectification allowing individuals to correct inaccurate information or complete incomplete information.
The right to erasure (or the right to be forgotten) allowing, with some exceptions, an individual to have their personal data deleted upon request.
The right to restriction and withdraw consent for data processing.
The right to data portability allowing individuals to ask for the transfer of their personal data or to obtain and use their personal data for their own purposes.
The right to object, with some exceptions, to the processing of an individual's personal data.
The right to prevent automated decision making or profiling and to require that those decisions be made by natural persons.
If you have questions or concerns about these rights and how they relate to this Privacy Policy or the Site, please direct your inquiries to info@mnadvisors.com.