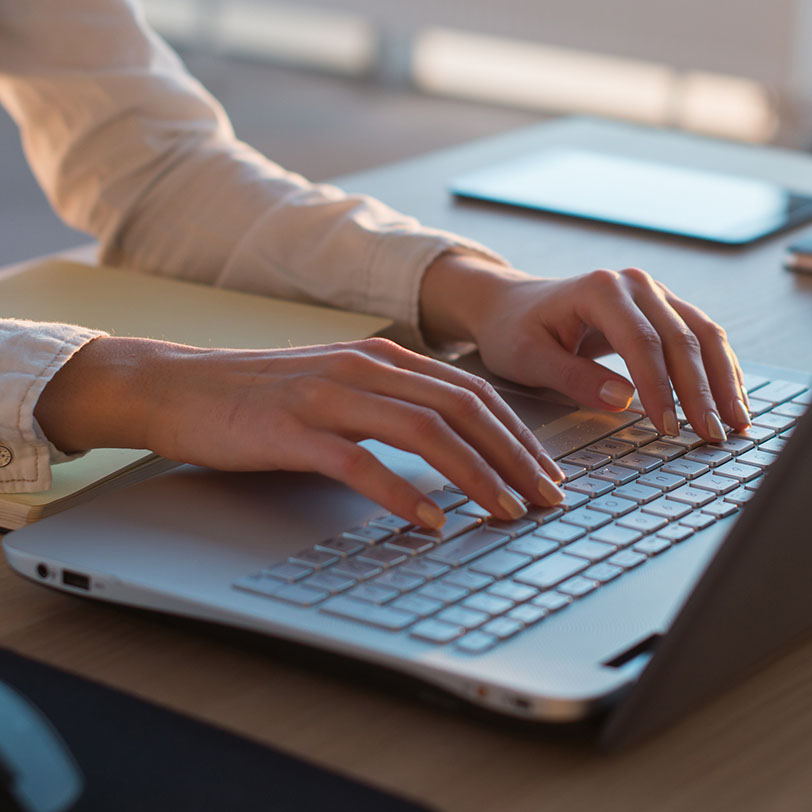 Terms of Use
Welcome to MarksNelson. By using our website ("Site"), you consent to these Terms of Use. If you do not agree with these Terms of Use, including our Privacy Policy, you may not use our Site.
The material on the Site has been prepared by MarksNelson LLC for informational purposes only. This information should not be construed as professional or tax advice and is not necessarily current or complete.
Receipt of this information does not create an advisory or accounting-client relationship. You should not send us any confidential information until after we have a completed engagement agreement signed by the firm and the client on file. In order to make sure that your interests do not conflict with those of our present clients, we must perform a conflicts check before agreeing to serve you.
User Conduct
You agree that you will comply with these Terms of Use and that you will not engage in conduct or communications with or with respect to the Site that: (a) are obscene, fraudulent, indecent, defamatory, abusive, harassing, or threatening to others; (b) contain viruses, malware, worms, time bombs, cancelbots, or other disabling devices or other harmful component that may damage, intercept, expropriate or interfere with any system, data, or personal information; (c) advocate or encourage any illegal activity; (d) infringe on the copyright, patent, trademark, trade secret, right of publicity, or other intellectual property or proprietary right of any third party; (e) violate the privacy of individuals, including, but not limited to, other users of the Site; or (f) violate any applicable local, state, national or international law. You also agree that you will not (g) attempt to gain unauthorized access to any portion or feature of the Site or our systems, networks or servers by hacking, password "mining" or any other illegitimate means. You agree not to (h) access, acquire, copy, monitor or circumvent any portion of our Site, systems, networks or servers to obtain or attempt to obtain any Content, materials, documents, or information through any means not purposely made available through the Sites. We reserve the right to bar any such activity or use in our discretion.
Information You Provide
You agree that all information you provide to us will be true, accurate, current, and complete. You represent and warrant that you have the legal right to provide it, and it does not violate any third party's intellectual property, privacy, or other proprietary rights. By uploading, sending, posting, or otherwise providing any information or material, you grant MarksNelson an unrestricted, irrevocable, worldwide, non-exclusive license to reproduce, display, perform, modify, transmit, distribute, or use it in MarksNelson's sole discretion.
Third Party Sites and Information
Our Site may have links to other websites or make reference to information, documents, software, materials, and/or services provided by other parties. We have no control over these websites or resources, nor do we sponsor or endorse them by implication. You agree that MarksNelson is not responsible or liable for any content, advertising, or other materials available through these third-party websites and resources, and that we are not responsible or liable, directly or indirectly, for any damage or loss caused to you by your use of or reliance on any content, goods, or services available through a third-party website or internet resource.
If a third-party website links to our Site, the third party agrees pursuant to these Terms of Use to remove and/or disable such link should we so demand.
Intellectual Property
The entire content of the Site, including but not limited to text, graphics, user interfaces, visual interfaces, photographs, trademarks, logos, sounds, music, artwork, and computer code, and the design, structure, selection, coordination, expression, "look and feel", and arrangement of such content (collectively, "Content") is owned controlled, or licensed by or to MarksNelson.
The Site and the Content, except for that in the public domain, is protected from unauthorized copying and dissemination by United States laws for copyright, trademark, trade dress, unfair competition, as well as international conventions and other intellectual property laws.
All page headers, custom graphics, button icons, and scripts are service marks, trademarks, and/or trade dress of MarksNelson or its licensors and may not be copied, imitated, or used, in whole or in part, without our prior written permission.
Other than this limited permission, you may not copy, reproduce, republish, upload, post, publicly display, encode, translate, transmit or distribute, in any way (including "mirroring") to any other computer, server, website, medium, or commercial enterprise, any part of the Site or any Content without our express prior written consent.
Nothing on the Site should be construed as granting, by implication, estoppel, or otherwise, any license or right to use the Site or the Content except permitted or consented by these Terms.
No Warranties
This Site and the Site content is for general information only and provided "as is" with no representations or warranties of any kind.
We do not warrant that your use of the Site will be uninterrupted or without problems or errors, that defects in or on the Site will be corrected, or that the Site or the servers that make the Site available are free of viruses or other harmful components. You assume the entire risk of any reliance on the Site or the Site content.
We disclaim any and all warranties and representations regarding the Site or the Site content, whether express or implied, oral or written, including, without limitation, any and all implied warranties of merchantability, reasonable care, security, quality, timeliness, availability, completeness, reliability, accuracy, and/or fitness for a particular purpose (whether or not we are in fact aware of any such purpose).
We expressly disclaim any and all warranties of title and/or non-infringement with respect to the Site or the Site content.
The information on the Site does not constitute the rendering of legal, accounting, tax, or other such professional advice.
Limitation of Liability
Under no circumstances shall MarksNelson, its affiliates or its subsidiaries, or their respective officers, directors, employees, sponsors or agents be responsible or liable for any indirect, incidental, consequential, special, exemplary, punitive, or other damages arising out of or relating in any way to the Site, or information contained within the Site, even if you have been advised of the possibility of such damages. This limitation applies whether the damages are based in contract, tort, negligence, strict liability, or otherwise.
Your sole remedy for dissatisfaction with this Site is to stop using the Site. Notwithstanding these limitations, any liability under these terms of use shall be limited to the cost incurred by your use of the Site, if any, or $50, whichever is less.
Some jurisdictions prohibit the exclusion or limitation of liability for consequential or incidental damages, so the above limitations may not apply in whole or in part to you.
Any claim under these Terms must be brought within one (1) year after the cause of action arises, or such claim or cause of action is barred, and any claim by you is subject to the Limitation of Liability set forth above. Claims related to the terms, conditions, and warranties of actual purchased goods and services are not subject to this limitation.
Indemnity
You will indemnify, defend, and hold us and our officers, directors, employees, and agents, harmless from and against any and all claims, demands, actions, suits, prosecutions, and other proceedings brought by or on behalf of any person not a party to this Agreement (collectively "Claims"), and will pay all resulting damages, liabilities, penalties, judgments, settlements, expenses (including reasonable attorneys' fees and costs) (collectively, "Losses") arising out of or relating to any third party claim concerning: (a) your use of the Site; (b) your breach of these Terms; (c) your violation of applicable law; and (d) any claim involving alleged infringement or misappropriation of third-party rights by you. If we are obligated to respond to a third party subpoena or other compulsory legal order or process described above, you will also reimburse us for reasonable attorneys' fees, and for our time and materials spent responding to the third party subpoena or other compulsory legal order or process at our then-current hourly rates.
Governing Law
The law of the State of Missouri will apply to all matters and disputes arising out of your use of this Site or our Services, without regard to its conflicts of laws principles. The federal or state courts located in Jackson County, Missouri shall be the forum for any such disputes.
Last modified: January 2022