MarksNelson, Kansas City's largest locally owned accounting firm, is moving their office to Overland Park, Kansas. Starting Dec. 5, MarksNelson will be at their new location at 6800 W. 115th St. Building 3, Overland Park, KS 66211. The new space is reflective of MarksNelson's growth as a firm, with a modern design to reflect the professionalism and forward thinking MarksNelson brings to their work.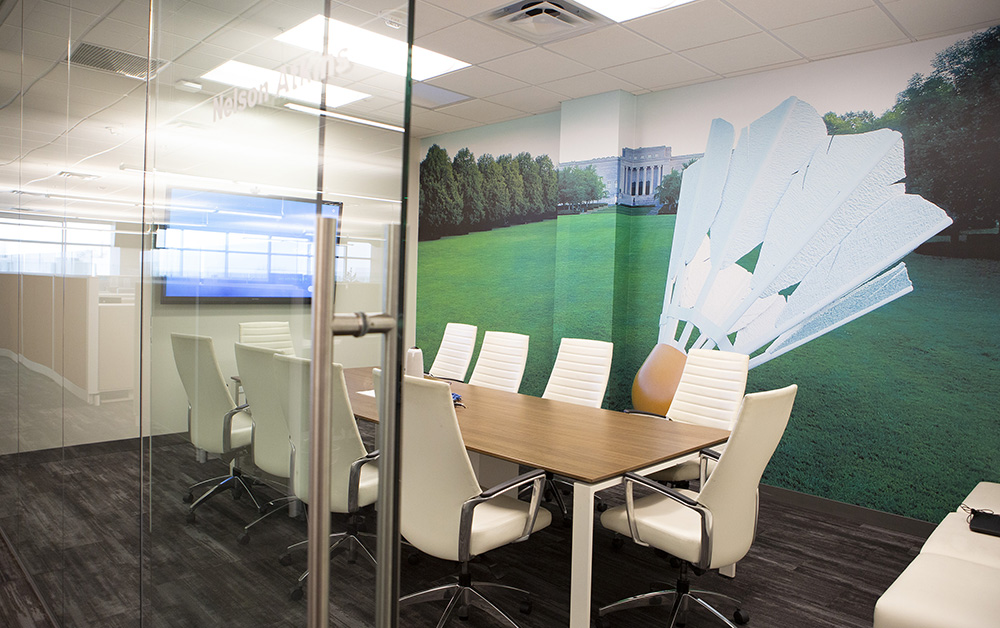 The colorful space features a multitude of modern conference rooms for collaboration and the vibrancy of a healthy and growing firm. The office is nearly completely surrounded by windows, illuminating the open spaces.
"We are excited for our clients and staff to experience our new office," Josh Beck, MarksNelson Managing Partner, said. "We wanted a space reflective of our personality as a company, forward thinking in both its design and amenities, and a space our staff and clients can feel good collaborating in. The future of MarksNelson is bright, and we look forward to moving forward together in our new office."