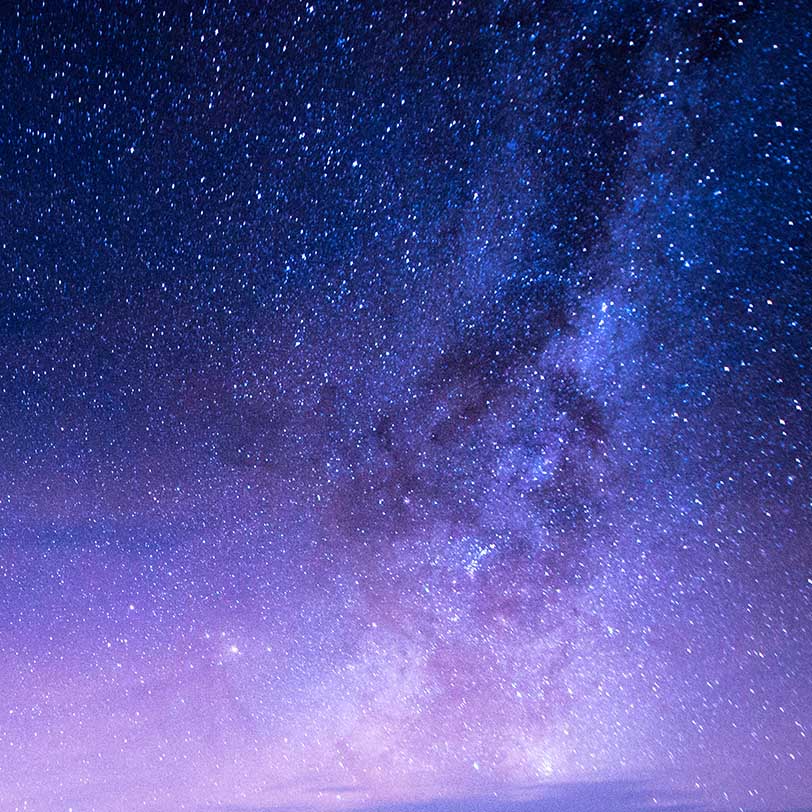 How can User Experience (UX) Design Benefit my Business?
One principle of MarksNelson Smart Technology is that one-size-fits-all solutions do not exist, and it's no different with our UX Design Services. Through our discovery process, we align your business requirements with your user needs to increase the ROI of your website or app. Website design requires flexibility in every project, a tailor-made process that speaks to the capabilities of the business and designed for the clients they serve.
Website providers such as Wix or SquareSpace are great for companies that don't have the funds or resources to create their own website. However, if you're an established, growing business, you need a more robust, custom platform, capable of scaling to fit your business requirements.
If you're thinking you don't need a new website or now is not the right time, we invite you consider the following questions:
Is my website generating revenue?
Has my business or technology stayed the same since my current website launched?
Does my website look modern?
Does my website function well on all devices (phones, tablets, laptops, desktops, etc.)?
Is my website better than the competition?
Our Design Process
When it comes to designing and building websites or web apps, we focus our efforts on understanding your business objectives, your customer's goals and collaborating between stakeholders.
A successful website requires the ability to convert visitors into customers. The design and development of a website requires research, analysis, design, testing and validation. The process is robust because the success of your site or application hinges on it.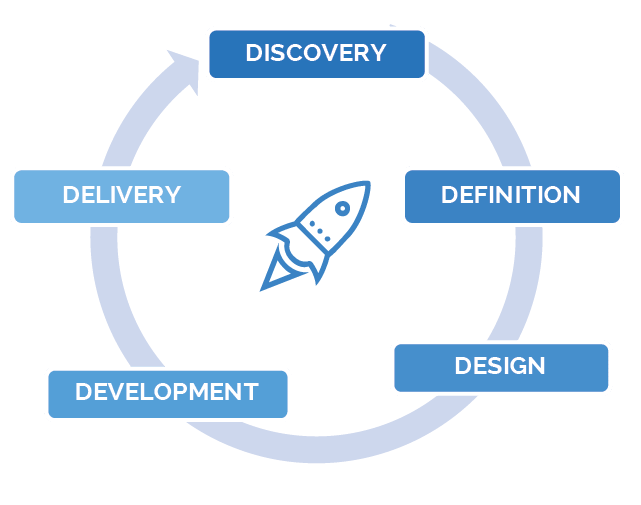 Business Objectives
Customer Goals
Ideation
Research & Competitive Analysis
Personas
Scope of Work
Technologies
Deliverables
Timeframe
Budget
Wireframes
Prototypes
Journey Maps
Mockups
Implementation
Optimization
Debugging & Quality Assurance
User Acceptance Testing (UAT)
Deployment
Performance Reports
Ongoing Support
User Experience (UX) Services
Whether you're a startup, small business or corporate enterprise, we have a solution to fit your needs.
Custom Website and Web App Design
Wireframes
Low fidelity layout designs to identify relative placement/prominence of site content and functionality. They are used to present the main information and give a vision and description of the user interface.
High-fidelity Mockups
The purpose of the mockup is to showcase brand standards and will be representative of the production website. Mockup can represent desktop and mobile views to provide clarity.
Pattern Libraries
Pattern Libraries ensure a consistent user interface by encompassing static UI elements, e.g. tabbed navigation, dropdown menu, accordions, and any design elements that appear multiple times through a site.
Sitemaps
Create Sitemap: The consultant will create a comprehensive site map that illustrates the overall site structure, navigation labels and desired functionality.
Mobile Friendly/Responsive Design
A good RWD, takes a mobile-first approach to reformatting of images and copy on a website, making it easily accessible and viewable on different devices - regardless of screen size. This gives the user the best experience possible whether you are using a laptop, a smart phone or tablet.
Starting July 1, 2019, mobile-first indexing is enabled by default for all new websites Mobile-first indexing means Google predominantly uses the mobile version of the content for indexing and ranking. Google strongly recommends responsive web design.
User Experience (UX) Consulting
Prototype User Testing:
Testing consists of sharing prototypes or wireframes with participants to view on their desktop or mobile device to assess the viability of a design before the development cycle.
Usability Testing:
Evaluation of customers use your websites, mobile devices and/or prototypes. We facilitate sessions to give you insights and recommendations for improvement.
Competitive Analysis:
Through the use of qualitative and quantitative techniques, we can help you understand your position in the marketplace through comparative studies with your competitors. An additional benefit to competitive analysis is idea generation. Evaluating multiple websites gives you insight into what works and doesn't work to make sound design decisions.
Expert Design Review:
Our usability experts conduct a comprehensive analysis of your interface design. The report includes a prioritized list of recommendations for helping you satisfy user requirements.
Information Architecture Analysis:
We work with your team to evaluate how well your content is organized, structured, and labeled. We apply a research-driven systematic approach to collecting data so that the recommendations are based on evidence.
UX Strategy Guidance & Planning:
Workshops and high-level management consulting on UX strategy, company organizational structures, and product development processes.
User Personas:
Personas are documents that describe typical target users. With appropriate research and descriptions, personas can paint a very clear picture of who is using the site.
Customer Journey Mapping:
Much like personas, a journey map is a visual representation of a typical user's experience over time. Journey maps are essential for understanding the context of a user and how they move through the sales funnel. Journey maps help prioritize and showcase the user's needs.
Search Engine Optimization (SEO)
Google Analytics Review:
The consultant will review all available site analytics and search logs to identify user trends and behaviors on the current website. (Pending Availability)
Current-state/Performance Audit:
Auditing your website will help build a resilient, performance experience, giving a baseline for data-driven development and provide metrics to prioritize effort
Reporting & Recommendations:
Understanding ranking and traffic reporting and creating action plans around data is how websites progress. Each month you will receive a report detailing your current rankings and other web analytics.
Keyword Rankings & Research:
We analyze, prioritize, and target the most effective terms in your industry that are relevant your products or services
Website Audit & Optimization:
Making sure your website follows best-practices and industry standards for search engine crawlability, indexability and page speed.
Local Citations:
Creation, submission, and optimization on top sites such as Google My Business, Yahoo Local, Bing Local, Yellow Pages, and many other popular local directories. This helps target clients in your local area and lets them find you more directly.
Editorial Calendar:
We work with you to create a strategic plan and process for creating and publishing content to your website.
Content Creation:
Usable content comes in many forms, one of the most effective forms of content being a blog. Maintaining a blog on a regular basis can be tedious and demanding, but the rewards are tremendous. Through stakeholders and subject matter expert (SME) interviews and research, we create content aimed at taking you one step closer to becoming a trusted industry resource. Other forms of content may include case studies, white papers or infographics.
Backlinks:
A core component of SEO is link building. We look for websites related to your business and seek opportunities to earn quality links from those sites to yours. This is accomplished with a blend of guest-post outreach, foundational links, business listing and citations.
Competitive Analysis:
When link building for you, the first area we focus on is evaluating your competition. What keywords do you want your company to rank for, and which of your competitors are currently outranking you? We need to understand the links they have and what it will take to get more and/or better than the companies ranking on the first page.
Ecommerce
Contact Forms
Product Catalogs
Event Calendars
Chat bots
User Login/Management
Social Media Integration
Email Signup
Document Management
Language Translation
Landing pages
SSL Certificates
Dev, QA, Staging and Production Environments
Cloud Hosting
Dedicated/Shared Server
99.9% Uptime
Site Backup
Infographics
Logos
Icons
Brand Standards Guide
Business Cards, Mailers etc.
HTML Email Campaigns